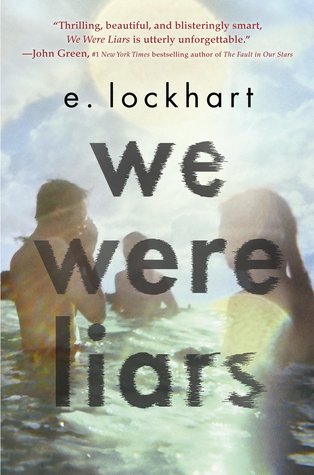 Delacorte Press
13th May 2014
227 Pages
We were Liars is a book almost noone really reviewed and I totally get why.
So, I won't review it, either.
I will not talk about the story at all.
I will say that it's a good book, but - based on the hype around it - did not meet my expectations.
Yes, there was a very unexpected turn.
But after finding out about it, it didn't blow me away.
Okay, let's make this a real review, after all:
I loved the language, the metaphors especially and - despite my earlier disappointment with "The Boyfriend List" - now have a very high opinion of E.Lockhart as a writer.
One other thing I reallly loved was the beautiful setting, the family dynamics and the almost political take on the poor and rich, right and wrong questions.
There you have it. Said something without saying anything. This is probably the shortest review I've ever written.
PS: I received a copy of this book from NetGalley, but that doesn't affect my opinion at all.