"Waiting on" Wednesday is a weekly event hosted by Jill at Breaking the Spine that spotlights upcoming releases that we cannot wait to get our hands on.
This week I'm waiting on:
Keep Holding On by Susane Colasanti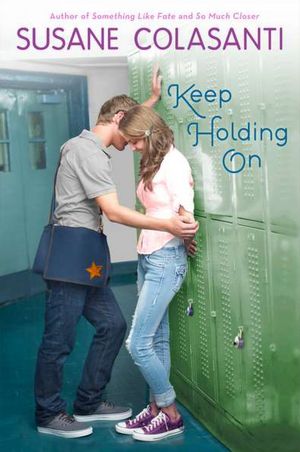 Synopsis( Barnes and Noble):
A romantic and empowering book about bullying
Noelle's life is all about survival. Even her best friend doesn't know how much she gets bullied, or the ways her mom neglects her. Noelle's kept so much about her life a secret for so long that when her longtime crush Julian Porter starts paying attention to her, she's terrified. Surely it's safer to stay hidden than to risk the pain of a broken heart. But when the antagonism of her classmates takes a dramatic turn, Noelle realizes it's time to stand up for herself—and for the love that keeps her holding on.
Actually, I just found myself drawn to the cover (I'm a sucker for cheesy love stories and I believed this was exactly what this book would be). Reading the synopsis, however, made me curious because I didn't expect the book to have such a sad issue in it. Also, I'm pretty sure I have the same shoes as the girl in the cover :)
What are you waiting on this wednesday?